February 18, 2016 By Mylena Vocal Coach Communication skills, Press, Speaking, Training Books, University
Today a Press Release from the Catholic University has been published entitled "You can't avoid communicating", announcing the beginning of the "Communication Skills" course, of which I have the honor of having been appointed as a Topic Expert, an important position to provide my unique and particular knowledge to the students of the Faculty of Economics and Law.
I post the full press release.
---
---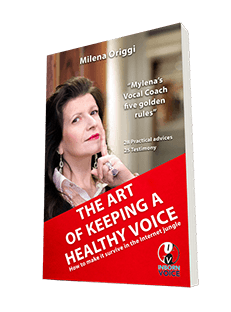 Take the opportutiny to download one of Mylena Vocal Coach book "The art of keeping an healthy voice" completely free of charge!
You will receive a 100 pages ebook, value of $4.99!
The ebook includes: 
Mylena's Vocal Coach Five Golden Rules
28 Practical tips 
25 Testimonials
---