You can't avoid communicating
Today a Press Release from the Catholic University has been published entitled "You can't avoid communicating", announcing the beginning of the "Communication Skills" course, of which I have the honor of having been appointed as a Topic Expert, an important position to provide my unique and particular knowledge to the students of the Faculty of Economics and Law.
I post the full press release.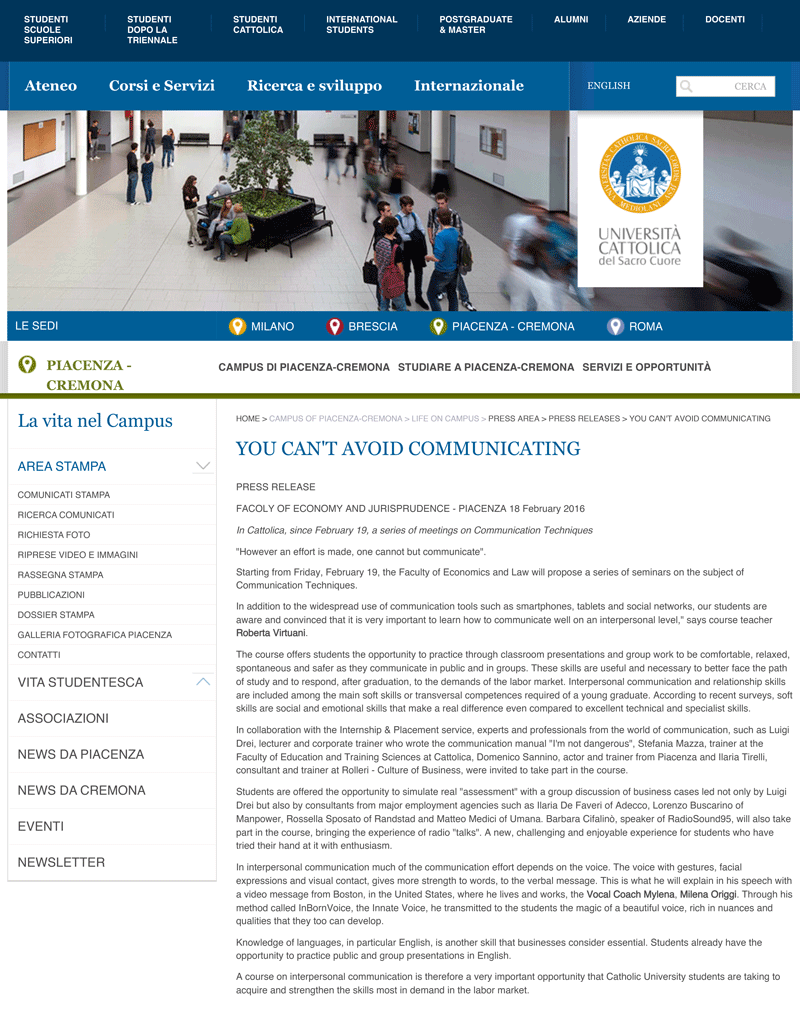 We offer world-class training to improve your personal, social and business communication skills. We specialize in presentations, leadership, media training, interviewing and Executive speaking.
Inborn Voice shapes tomorrow's leaders.

Leaders choose Inborn Voice
Any questions? We'll get back to you!
Are you looking to improve your voice with individual lessons, classes, or have any questions?
Fill out the form below!
Learn more about Inborn Voice
and Mylena Vocal Coach: