Our voice identifies us
The voice can make each of us identifiable from all the others, yet few people realize it. We are always astonished when we are mistaken for someone else over the phone or when one copycat perfectly manages to match the voice of someone else. The first example should make us understand how limited is the broadcasting performance of modern telecommunications and the second how moldable is our voice.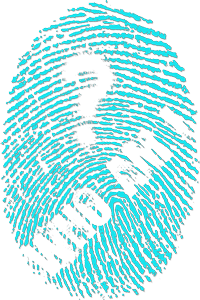 Voice makes us immediately recognizable and identifiable from the first word we utter. Everyone accepts this as the normality, but thinking about it this is really exceptional. Each of us is physically different from the others, but nobody thinks that even our voice is unique.
I was the first Vocal Coach in the world to advocate the existence of an intimate and personal relationship between a person's voice and identity. Indeed, to my knowledge, I am still the only one to back this in the field of vocal coaching, even if I am no longer alone in the scientific area: many research institutes have reached the same conclusion. In fact, if someone cannot recognize him or herself in his or her recorded voice, he or she will most likely also have a strong dissonance with his or her own identity, that is, with the dominant personality he or she is presenting to the world. This topic is very complex and that's why I wrote the book "The Way of the Voice" and I run my workshop "The Voice and the Identity" around the world. I invite you to learn more about this in depth!
So what's the purpose of the current trend of wanting to simplify things to the point of building identical voices? Have you ever wondered why so many people who remain recognizable while giving a speech, when they start to sing suddenly become good and unaware imitators? It's the vocal diversity of the human being that, for equal contents (be it a speech or a piece of music), will make more or less pleasant what we have to say to the audience.