Hearing and listening
Sound is the father of speech: it is the natural evolution of the first wail of a human being, which we all instinctively started using from day one to communicate to our parents our needs for survival, without anyone showing us how to do it: it is a natural and innate mechanism.
Each of us listens to our own voice while we speak, just like any other people present. Everything comes from the vibration produced by the larynx, which expands into the surrounding environment thanks to the air emitted by our breath and then returns to us through our ears.
What's the difference between hearing and listening?
To feel is a verb that indicates when you feel or experience some physical sensation. You can feel with your hearing, but also with the rest of your body. Listening, on the other hand, is a verb that indicates when a person pays attention to some form of communication.
This is most easily understood if you imagine standing in front of a foreigner as he or she speaks. We clearly hear the sounds he makes, but we are unable to listen to his speech, we do not perceive a single word at all without knowing the language, thus failing to participate in the communication.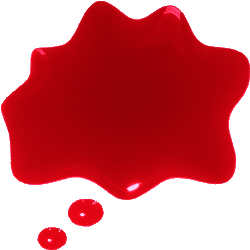 Everything is born from the ears
When we talk about voice, in reality, we always imply the ear because everything originates in the brain-ear self-control mechanism. Our differentiation from animals has led us to have a very evolved brain, designed to relate with others through sounds, not words. Come to think of it, without socialization there wouldn't even be a need to communicate.
From here we understand that our ability to communicate evolves hand in hand with our ability to listen. Without speech, man would no longer be what he is; he would cease to exist. The only moments of silence we can conceive of are the muteness of those who do not know something or are afraid to speak, or that of those who are meditating to seek the illusion of inner silence. In fact it is not possible to find silence, but only the absence of words. There is another kind of communication, that of your Inborn Voice.
The Inborn Voice method
Inborn Voice is not just a method, but the name that Mylena Vocal Coach has chosen to give to the form of communication at the basis of life itself, made of vibrations that sometimes take the name of voice, others of emotions, others of instinct or sixth sense. It's something real that, thanks to Mylena's teachings, everyone can learn and master. That's why here at Inborn Voice we don't pretend to add new knowledge or useless techniques, but we bring you back to the very basics of communication, listening and human "feeling". It's not easy to put into words what Inborn Voice is, because words are limited containers, too restrictive and boxed in, but if the idea appeals to you, if it resonates with something that you "feel" is yours, then an initial assessment meeting with Mylena will open up the world of vocal coaching.