My interview published in the Voice of New York
The voice of New York is the most widespread Italian newspaper in the United States and today was published an interview of me made by the talented Liliana Rossano.
The interview is very long and embraces different aspects of my career, not only the most recent ones that have seen me featured by Learn Italy as "Italian excellence" in the world in the presence of the Consul General in New York Francesco Genuardi and the Deputy Secretary General of the Italian General Committee Abroad, Silvana Mangione, then televised by Rai.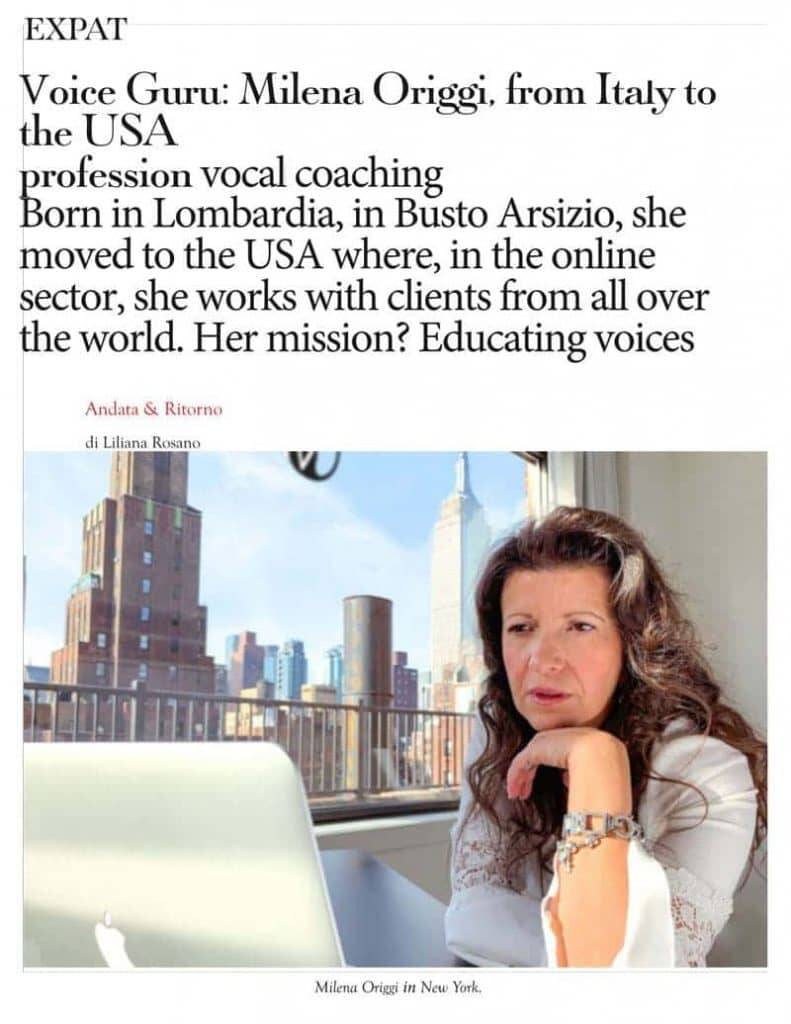 Here is the link to original Interview to the Voice Guru Mylena Vocal Coach
We offer world-class training to improve your personal, social and business communication skills. We specialize in presentations, leadership, media training, interviewing and Executive speaking.
Inborn Voice shapes tomorrow's leaders.

Leaders choose Inborn Voice
Any questions? We'll get back to you!
Are you looking to improve your voice with individual lessons, classes, or have any questions?
Fill out the form below!
Learn more about Inborn Voice
and Mylena Vocal Coach: