Vocal Coaching: the winning tool for your career
Today it is essential to grasp before the others which, among the many available, is the tool that can allow you to have that extra something and help you on the road to personal success.
The number of Coaches and their specializations is rising, but while the majority aim to teach new things, Mylena Vocal Coach and Inborn Voice stand out for their desire to "free" the voice and identity of people to make them truly unique.
In fact, uniqueness is the only winning weapon of the third millennium
Here is an interesting article about Mylena and her working method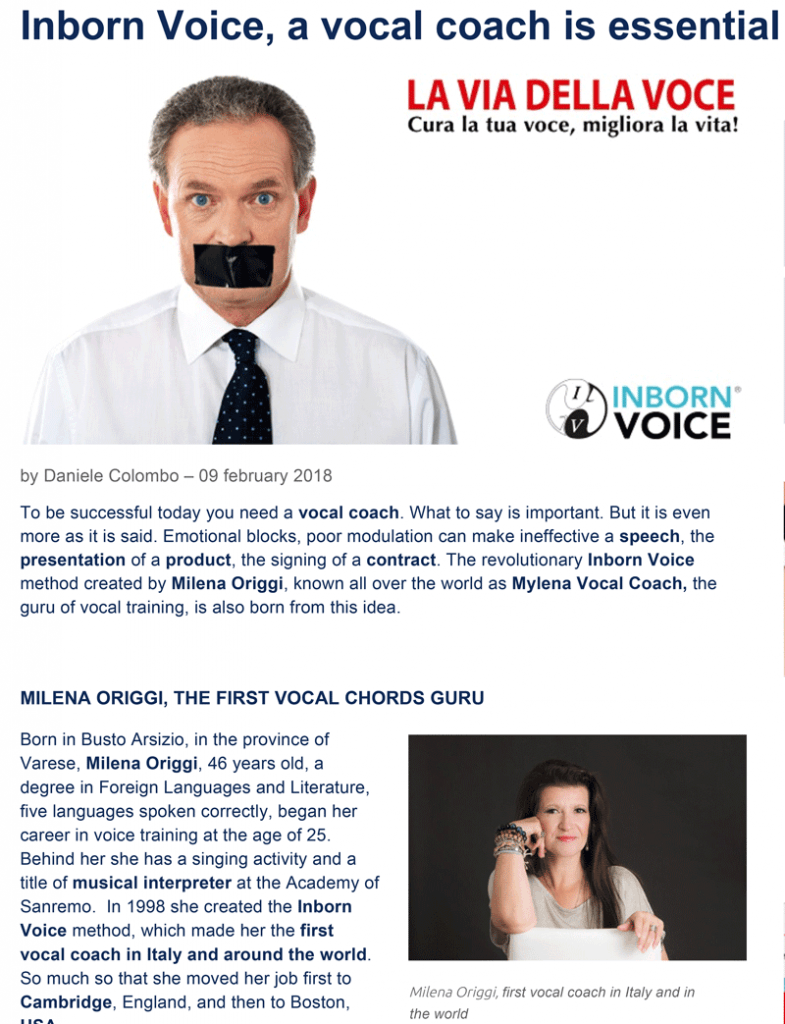 We offer world-class training to improve your personal, social and business communication skills. We specialize in presentations, leadership, media training, interviewing and Executive speaking.
Inborn Voice shapes tomorrow's leaders.

Leaders choose Inborn Voice
Any questions? We'll get back to you!
Are you looking to improve your voice with individual lessons, classes, or have any questions?
Fill out the form below!
Learn more about Inborn Voice
and Mylena Vocal Coach: