Your voice as a key to achieving wellness
Today an interesting article was published in the magazine Area Wellness that explains how the method Inborn Voice by Mylena Vocal Coach is able to create a two-way connection with personal wellness.
Have a nice reading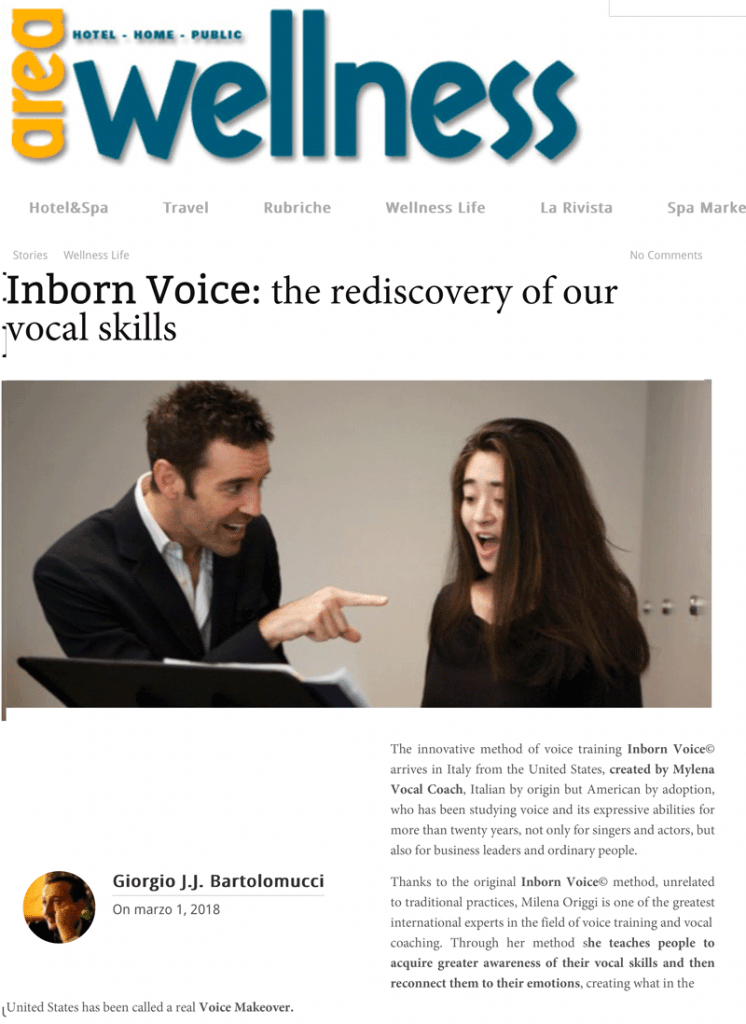 Here is the original content.
We offer world-class training to improve your personal, social and business communication skills. We specialize in presentations, leadership, media training, interviewing and Executive speaking.
Inborn Voice shapes tomorrow's leaders.

Leaders choose Inborn Voice
Any questions? We'll get back to you!
Are you looking to improve your voice with individual lessons, classes, or have any questions?
Fill out the form below!
Learn more about Inborn Voice
and Mylena Vocal Coach: