What are the Benefits of Speech Therapy for Autism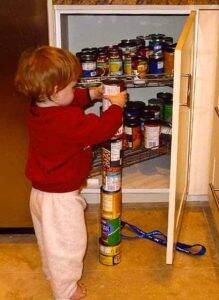 What is Autism?
Autism is a neurodevelopmental disorder that may impair communication as well as social and cognitive skills. It is also known as autism spectrum disorder (ASD) and a person with ASD may have the following traits:
Repetitive Behavior such as repetitively stacking or lining up objects
Less Social Understanding due to less eye contact and turn-taking, and unable to express themselves using movements
The biggest problems that might happen to a person with ASD are speech and communication problems. It can deeply affect their communication in many ways.
A person with autism may:
Not talk at all
Make harsh sounds or utter grunts
Frequently repeat what another person says
Babbling
Speak without an expressive tone of voice
Struggle to create creative words
Understand little of meaning of symbols
Because of these difficulties, a person with autism must spend more time and effort to learn how to speak than an average person would. Not only is there is a need to improve on their voice, but also body language, tone, and facial expressions. This is when a speech therapist like Mylena of Inborn Voice comes in to improve communication and enhance the quality of life of a person with autism.
Inborn Voice is different from traditional speech therapy techniques that are currently used worldwide:
We take great care of not letting the child understand he/she is "wrong". So we work with clients, especially the youngest one, in their home.
We start evaluating their situation as an external observer and if we find the Inborn Voice Method is helpful, we will address and educate the parents first. They will be interacting with their child much longer than our session does and so the results will be much faster.
We evaluate the progress from time to time, leaving the great training effort to the parent until the child is ready to start the journey through the Inborn Voice Method.
Some of the Benefits of the Inborn Voice method versus the traditional Speech Therapy:
Parents can start seeing results as soon as after the first week.
The child starts to understand they are not "wrong": they are perfectly "okay", even "special".
The child will start better interaction with other children of the same age and will start to develop new friends.
Will start to develop better temporal and spatial awareness.
Research in Europe has shown that Inborn Voice can be an effective way to address those affected by autism and to let them improve their communications skills.
Contact Mylena of Inborn Voice to learn how we can help your child with autism improve their communication skills by using the Inborn Method. We serve the Greater Boston area and more via the personal private lessons at your home. We will visit the child in your home, and then we will start training the parents in our office inside the Cummings Center of Beverly or online. Call us or fill out a contact form for more information.
We offer world-class training to improve your personal, social and business communication skills. We specialize in presentations, leadership, media training, interviewing and Executive speaking.
Inborn Voice shapes tomorrow's leaders.

Leaders choose Inborn Voice
Any questions? We'll get back to you!
Are you looking to improve your voice with individual lessons, classes, or have any questions?
Fill out the form below!
Learn more about Inborn Voice
and Mylena Vocal Coach: