Voice Classes Held by Mylena in Europe During December, 2016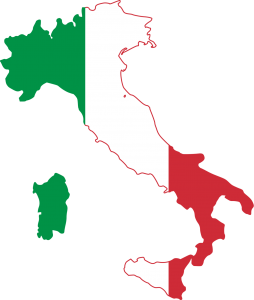 Great News: Mylena, the founder of the Inborn Voice method will be in Europe during the month of December. She will be hosting several events in Italy to talk about the Inborn Voice method and how it could be helpful in how breathing can reduce anxiety, shyness, and stress. It also explains how it could improve personal confidence thus gaining the promotion or job you desired and how to use the voice to resolve common problems of couples.
Here is a schedule of Mylena's trip to Europe:
December 11: "My Voice, My Identity"- a private full immersion training for existing students starting at 9 am and ending at 6pm will be held at Exit Spa located at Saronno (VA), Italy. After the event, the spa is open for relaxation and refreshment.
December 18: We will organize a series of short events in the 4-star Novotel Malpensa.
9 am – 12 pm "Posture and Personal Success"
The event explains how your posture impacts the voice and personal confidence. It also details how the Inborn Voice method can help address issues related to earning a promotion, getting a better job, acquiring new clients, and meeting new friends or partners.
For more information about the event, visit our event page on Facebook https://www.facebook.com/events/1114815611934695/
1 pm – 4 pm "Breathing: How to Win Against Anxiety, Shyness, and Stress"
This session analyzes how breathing is related to the rhythm of our life and how using the correct method of breathing can lower anxiety, reduce stress and help to overcome shyness. It also talks about how using meditation techniques can improve your breathing. Find out more about the event here https://www.facebook.com/events/1587020478271144/.
4 pm – 7 pm "How to Resolve Couples' Problems Via the Voice"
This event explains how a relationship can be devastated by using the incorrect forms of communication. It also evaluates how easy it is to create new relationships and build better ones once you understand the problems of your voice. After that, you can identify the voice problems of other people to help them better use their voices. Click the following link to reserve your ticket. https://www.facebook.com/events/1574167689558326/
Contact Inborn Voice at (857) 400-7714 or email at info@inbornvoice.com for more information about Mylena's trip to Europe in December.
For students in the Greater Boston area: voice lessons and assessments will only be available online during this period.
We offer world-class training to improve your personal, social and business communication skills. We specialize in presentations, leadership, media training, interviewing and Executive speaking.
Inborn Voice shapes tomorrow's leaders.

Leaders choose Inborn Voice
Any questions? We'll get back to you!
Are you looking to improve your voice with individual lessons, classes, or have any questions?
Fill out the form below!
Learn more about Inborn Voice
and Mylena Vocal Coach: