ASMR makes it to the fake news after the Super Bowl commercial
Well, as a Vocal Coach I can't stand to fake or misleading news about voice health or voice use, sore here are my two cents-
Let's first define what actually is ASMR. It's the abbreviation of Autonomous Sensory Meridian Response. So we know it's something that happens without any control over it and it is a response to a stimulus. It has directly nothing to do with sounds, especially the voice. Clearly, the stimulus can be a sound, even produced by a human voice. Probably someone wrongly used this terms long time ago, but there is a better one, as I will teach you later.

Probably every one of you have heard the disturbing sound of fingernails on a Chalkboard. That's exactly what ASMR is when is related to a sound. It has pretty nothing to do with "whispering" sounds.
The ASMR has an evolutionary explication: the needs for a mammal to be aware of a "danger", and the sound is a nice anticipator.
There is no need to be aware of a soothing sound like a whispering voice for us to survive, so it is not related to ASMR.
There is clearly a connection between a soothing voice and ouselvers, but is actually called "imprinting", to be more specific "sound imprinting".
Every one probably heard about Pavlov studies with dogs. Back in 1900, he proved that a dog can be trained to associate, i.e. imprint, a sound to the idea of food. Whenever the dog hears the sound associated to the food, even if the food is not present, it starts a series of autonomous processes that will prepare it for receiving the food: begin to salivate and start calling for digestion fluids, and probably also to wiggle!

The same can happen to humans beings. When you where babies, if your parents used their voice the same way, associating it to a particular moment of your life, then you may are imprinted with it.
An easy example is the sound of the running water from a faucet. Many of you will urge to go to the bathroom when they hear this sound.
Why? Because as a baby your parent made an 'shhhhhh' hissing sound to stimulate your urination. Is at that precise moment that you may have been imprinted with that association and you may not be able to "forget" it.
The same apply to a soothing sound, but only if you were among the lucky babies that were put asleep with by parents using soothing voices. That's why the TV explain that only "few" can be affected by this "fake" ASMR.
And I suppose the one really affected by the commercial are put in a pre "sleep" state, so probably there will be no such thing as an association of the product to a relaxing moment. What can happen instead is the association to the idea of having a beer to the idea of a nice nap.
A complete disaster in commercials terms, but the people behind this knows perfectly that their goal instead was to have "fake" news amplifying their commercial effects.
This sleeping effect is why there are many people "watching" youtube videos with whispering voices: they simply want to sleep, and probably they fall asleep, leaving the youtube video playing unwatched!
One last word, from an experienced vocal coach you can trust.
A whispering voice can be the most dangerous voice we can produce. Dangerous for our vocal cords. It takes an expert Vocal coach to eradicate the idea that an "airy" voice is a "sexy" or a "whispering" one, especially when the movie continue to let us "imprint" this with this idea.
An airy voice is simply an airy voice and dehydrated the vocal cords.
A sexy voice is something different!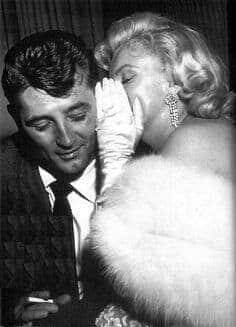 We offer world-class training to improve your personal, social and business communication skills. We specialize in presentations, leadership, media training, interviewing and Executive speaking.
Inborn Voice shapes tomorrow's leaders.

Leaders choose Inborn Voice
Any questions? We'll get back to you!
Are you looking to improve your voice with individual lessons, classes, or have any questions?
Fill out the form below!
Learn more about Inborn Voice
and Mylena Vocal Coach: