3 Benefits of Voice & Speech Online Lessons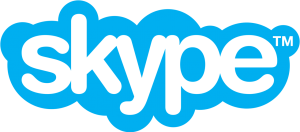 As technology has been constantly improving these days, voice and speech lessons can be carried out over the internet via apps like Skype or Hangouts. No longer restricted to the local mediocre voice teacher due to apps like Skype, it has also brought convenience to many students who would like to improve their voice and speech effectiveness. Mylena and Inborn Voice were pioneers of the long distance learning and now she utilizes the technology for reaching her students, even in countries where the broadband has much more limitations than here in the United Staes. Mylena has taught and continue to teach hundreds of students all over the world, especially in Italy, the country of the "Bel canto" and where the Inborn Voice method was born, in Europe and nationwide. You no longer need to reach the best vocal coach by commuting or taking a plane: you can have it exactly where you are. Whether it is in your comfortable living room, in your office, or at the hotel when you are away !
Here are three benefits of online lessons:
Quality of the teacher: It is important to have online voice & speech lessons with an excellent teacher like Mylena of Inborn Voice than have in-person lessons with a mediocre teacher. With over 25 years of experience as a voice coach, Mylena has taught hundreds of students in Italy, the United Kingdom, and the United States. With the unique Inborn Voice Method, Mylena can easily identify the problems of your voice and help you retrieve your powerful and expressive voice that you were born with.
Privacy: The performance of a student can be affected when there are other people watching in the studio. By taking lessons online via Skype, students can avoid being embarrassed in front of other people while taking voice & speech lessons offered by Mylena, the best vocal coach using the Inborn Voice Method. In addition to that, because it is a one-on-one lesson, you have the ability to learn at your own pace, without worrying about not catching up to other students' progress.
Convenience: Students no longer have to travel for a long time to come to our studio located at the Cumming Center, Beverly, MA. Online lessons also act as an alternative for some forgetful students that often forget to come to the studio to take their lessons. Students can easily connect with their teacher in as little as 30 seconds. In addition to the local students in the Greater Boston area, students located national wide or even worldwide can take their lessons via Skype taught by Mylena the Inborn Voice Method founder at Inborn Voice.
Still not convinced? Contact us at (857) 400-7714 or fill out our contact form to begin your voice assessment. We offer voice and speech lessons & therapies in addition to public speaking and interview preparation classes in our Beverly studio and online.
We offer world-class training to improve your personal, social and business communication skills. We specialize in presentations, leadership, media training, interviewing and Executive speaking.
Inborn Voice shapes tomorrow's leaders.

Leaders choose Inborn Voice
Any questions? We'll get back to you!
Are you looking to improve your voice with individual lessons, classes, or have any questions?
Fill out the form below!
Learn more about Inborn Voice
and Mylena Vocal Coach: