The Italian Excellence of Vocal Coaching lands in the US
Today all European and American news agencies have talked about tomorrow's event, February 12, 2019, where I will present to the city of New York my Vocal Coaching method, Inborn Voice, and also my latest book, The Way of the Voice.
This is one of the many articles that appeared in his Italian newspapers.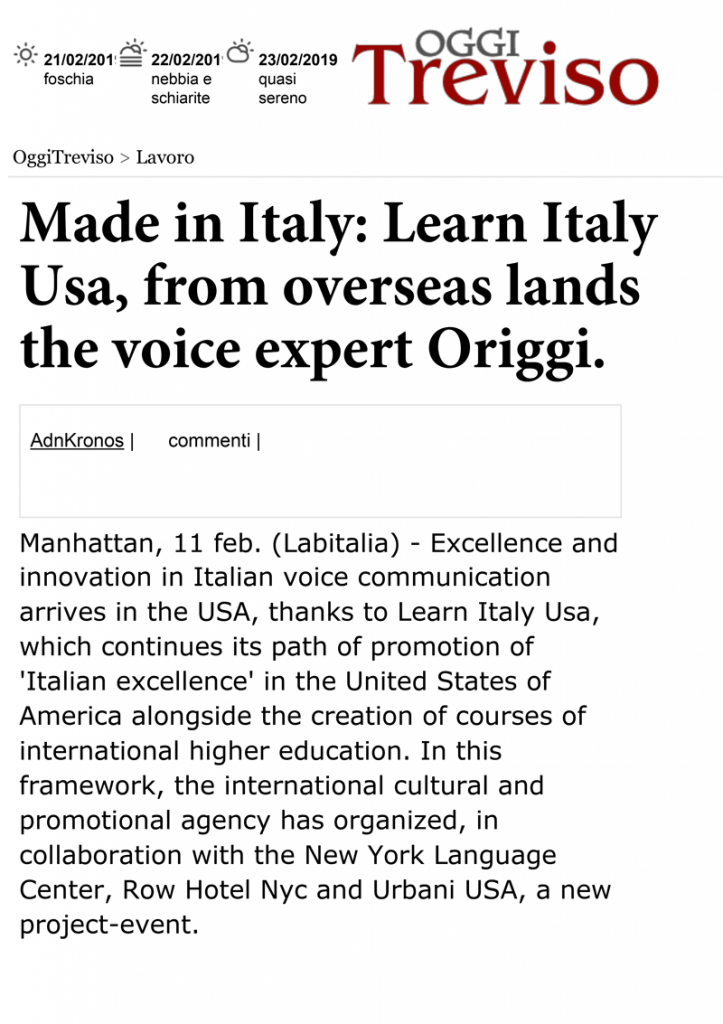 Here is the Full video footage of the event!
We offer world-class training to improve your personal, social and business communication skills. We specialize in presentations, leadership, media training, interviewing and Executive speaking.
Inborn Voice shapes tomorrow's leaders.

Leaders choose Inborn Voice
Any questions? We'll get back to you!
Are you looking to improve your voice with individual lessons, classes, or have any questions?
Fill out the form below!
Learn more about Inborn Voice
and Mylena Vocal Coach: