Mylena Vocal Coach, talent Made in Busto Arsizio earn Green Card "genius"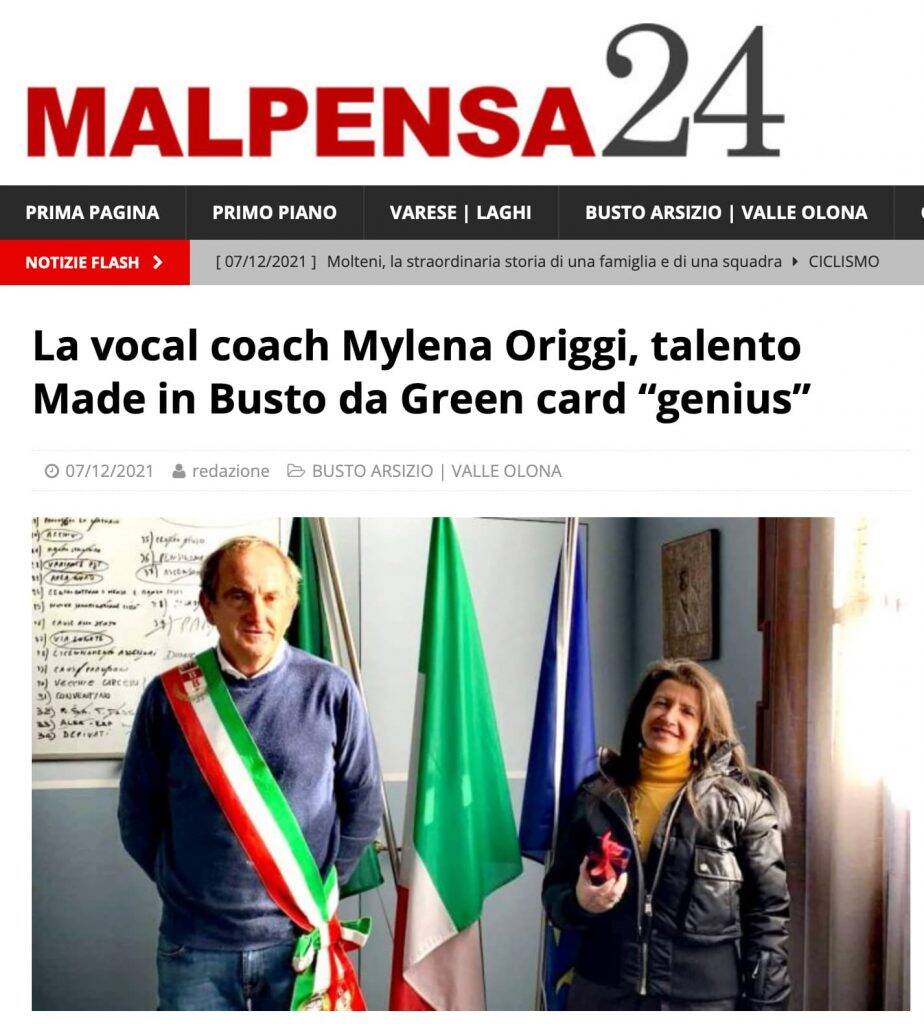 Today there is a new article about Mylena Vocal Coach who received an award from the Mayor of Busto Arsizio as the first Italian woman to receive an award for Outstanding Achievement at Work from the United States, in the field of Vocal Coaching.
We offer world-class training to improve your personal, social and business communication skills. We specialize in presentations, leadership, media training, interviewing and Executive speaking.
Inborn Voice shapes tomorrow's leaders.

Leaders choose Inborn Voice
Any questions? We'll get back to you!
Are you looking to improve your voice with individual lessons, classes, or have any questions?
Fill out the form below!
Learn more about Inborn Voice
and Mylena Vocal Coach: