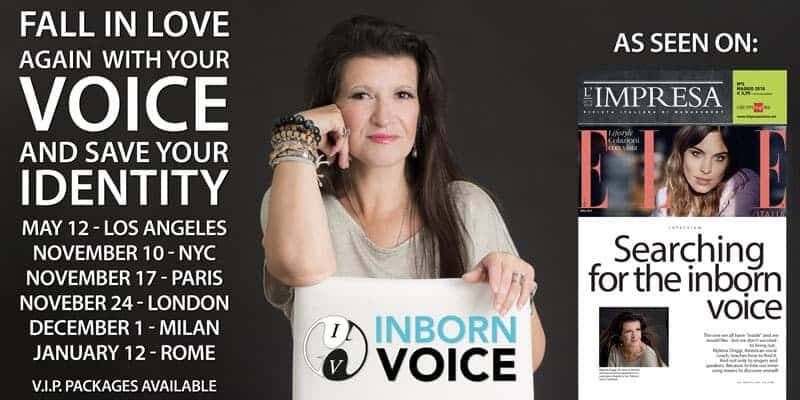 12 January 2020: Rome (Italy)
Workshop "Your Voice and Your Identity" – 14th Edition.
On January the 12th, in the heart of the Rome, will be held the fourteenth edition of Mylena's Vocal Coach world famous workshop focused on exploring the relationship existing between Voice and Identity. An intense day dedicated to the Inborn Voice method to return to love your voice and to start saving your identity.
Continue reading…