The Way of the Voice – A secret is hiding on everyone's lips
Finally available, online and in all the bookshops of the world, the latest book by Mylena Vocal Coach. This book is also part of the course in Communication Techniques by the UCSC in Milano.
With this book, which follows almost ten years after the enormous editorial success of the previous book "Free Your Voice", now in its fifth reprint and is about to get the title of Best Seller, Mylena is once again able to bring a real breath of novelty and revolution in the world of voice, not only for those who want to sing, but also for those who want to use their voice professionally or who seek a connection with their deepest emotions.
The title of the book is "The Way of the Voice" and as a subtitle it shows "Hiding a Secret on Everyone's Lips", to underline how much the possibilities offered by a conscious vocality, used for speaking or singing, are available to everyone.
You can buy the book "The Way of the Voice" directly on Amazon and in all bookstores worldwide.
You can buy the digital version of the book "The Way of the Voice" directly on Apple Store! with any Apple device!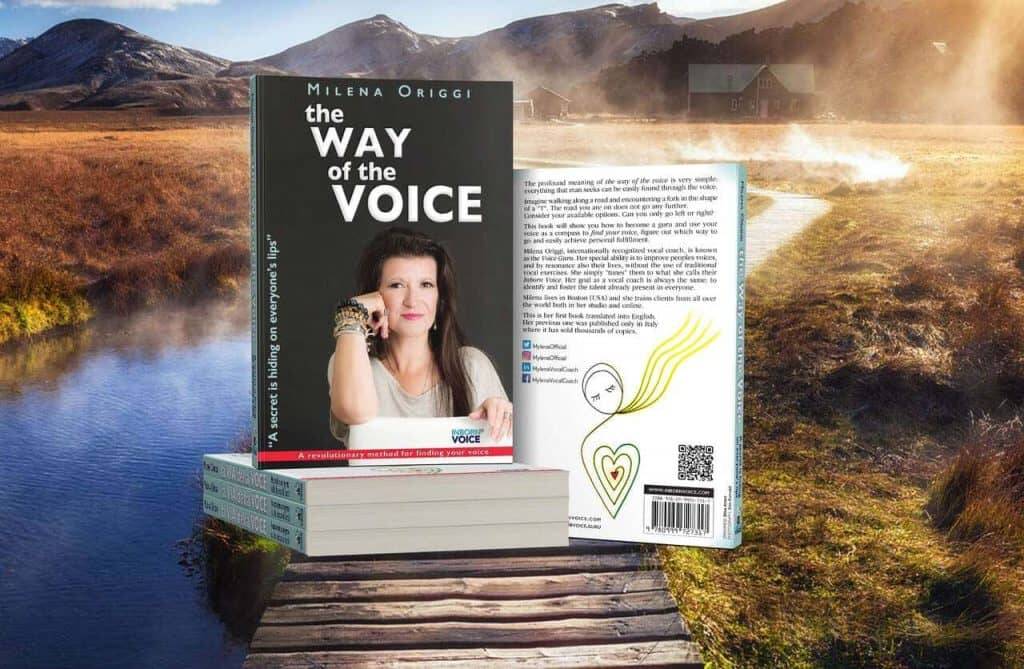 The book, consisting of eight chapters, will take you to discover a revolutionary point of view on the voice, totally different from the most common and that characterizes the work of Mylena Vocal Coach and her Inborn Voice method.
To give you an insight into the content of the book in preview, here is the list of chapters:
1 How to become a guru?
2 Everything is vibration
3 A deafening silence
4 The laws of the world
5 The human voice
6 One, none, or one hundred thousand?
7 The twelve energies
8 The way of the voice
The book is written in simple language and without specialized terms, so as to be able to reach even the least specialized reader.
Here are some review about the Mylena's work:
"Mylena teaches how to find your voice" – ELLE Magazine – April 2018
"Mylena's Art is All About Voice" – Class CNBC – February 2018
We offer world-class training to improve your personal, social and business communication skills. We specialize in presentations, leadership, media training, interviewing and Executive speaking.
Inborn Voice shapes tomorrow's leaders.

Leaders choose Inborn Voice
Any questions? We'll get back to you!
Are you looking to improve your voice with individual lessons, classes, or have any questions?
Fill out the form below!
Learn more about Inborn Voice
and Mylena Vocal Coach: