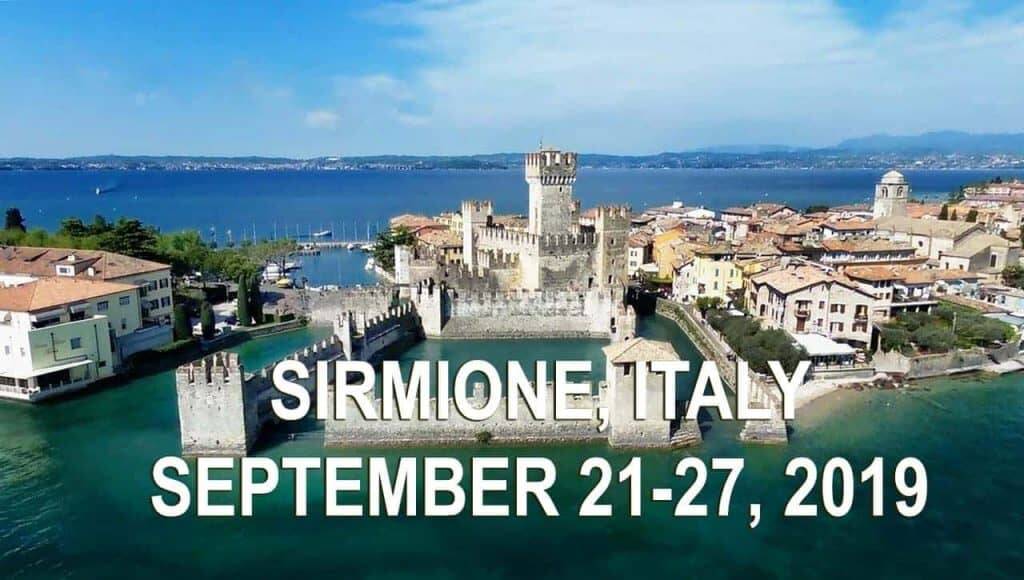 This retreat includes:
7 Days 6 Nights accommodation in a Relais
Inborn Voice sessions with Mylena Vocal Coach
Yoga sessions with Internationally known instructor Marc St Pierre
All Breakfasts and dinners
Private boat tour of Sirmione with Prosecco and Aperitivo
Wine and cheese Gastronomy tour followed by a Dinner
Transportation to/from Malpensa airport and the Sirmione Area

Here is a video of Mylena Vocal Coach presenting Inborn Voice Retreat in Sirmione (Italy)!
The Sacred Vibration as the way to the True Self and awareness
Mylena trains people's voices and being a vocal coach is her core business. During her 30+ years of experience, she has cultivated a holistic and unique way to interact with the human voice and its vibration and the power of it.
Everything that exists around us is a form of vibration, and so our voice is, therefore, our main bridge to connect directly to spiritual awareness.
Mylena's successful work and her international research have renowned her as the "Voice Guru." Her practice was discovered to resonate to the lost principles of Nāda Yoga, an ancient and forgotten form of yoga (nāda in Sanskrit means vibration).
With a clear vision, Mylena separates vibration into two worlds. The external vibration (ahata in Sanskrit), is what can be transmitted to our consciousness via our senses. Then we have the internal vibration what Mylena defines as our Inborn Voice, (Anahata in Sanskrit). This is something unique to each one of us, and no one but you can do the deep personal work to access this gift.
While the Inborn Voice resonates directly with the source of our True Self, the ability to reach inner peace is not available to us if we are not attuned to its presence in our everyday life.
Mylena will team with Marc and the teaching of Yoga Asana to support greater accessibility to the power of your Inborn Voice. Mylena will guide you hold and experience the profound gift that is your personal inner sacred vibration. It will be even possible for highly skilled students to learn how to concentrate on our Inborn Voice as the main path for meditation.
If you want to dig more information about the Inborn Voice method, you can read Mylena's "The Way of the Voice".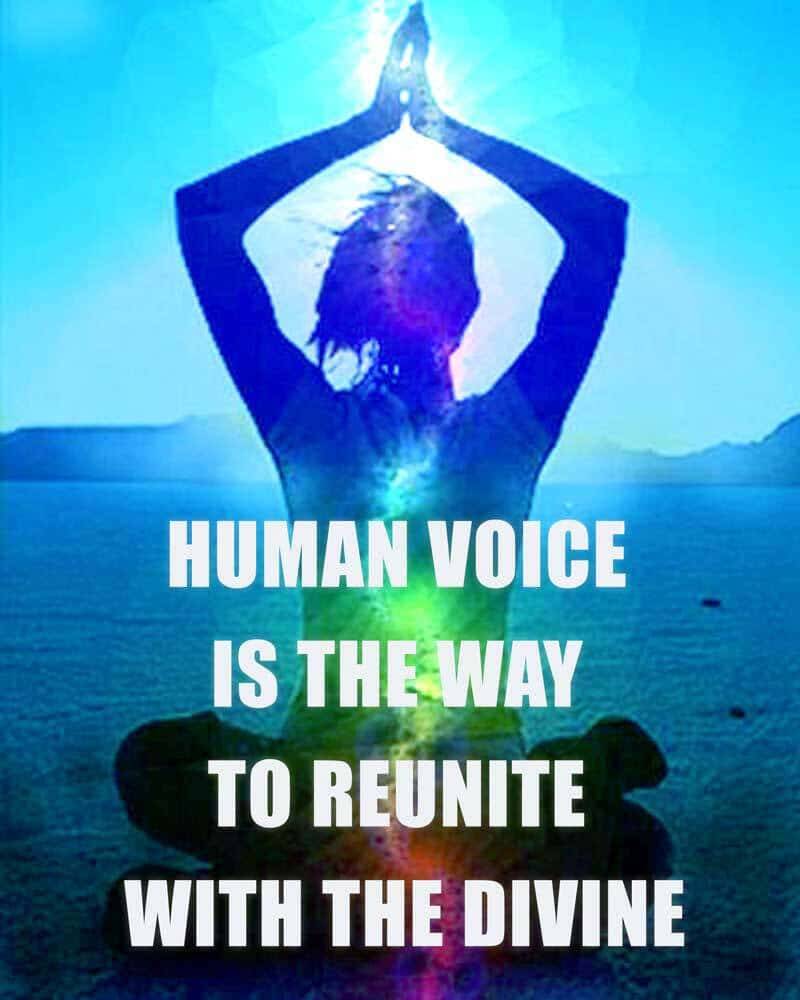 OVERVIEW
Inborn Voice is thrilled to present this Luxury Retreat in Sirmione, Italy, September 21-27, 2019. Italian lakes are famous all over the world for their beauty, and Sirmione sits in the middle of Garda's Lake, the biggest one. Sirmione literally sits on a short strip of land that stretches out to the middle of the lake. The ancient city features breathtaking scenery. The surrounding area is full of colorful houses, vineyards, olive groves, and lemon orchards.
Sirmione is one of the most beautiful places in all of Italy. Mylena Vocal Coach was born in Italy and wants to share this amazing part of the world and its culture, with this truly unique voice, yoga and wellness retreat with all of you!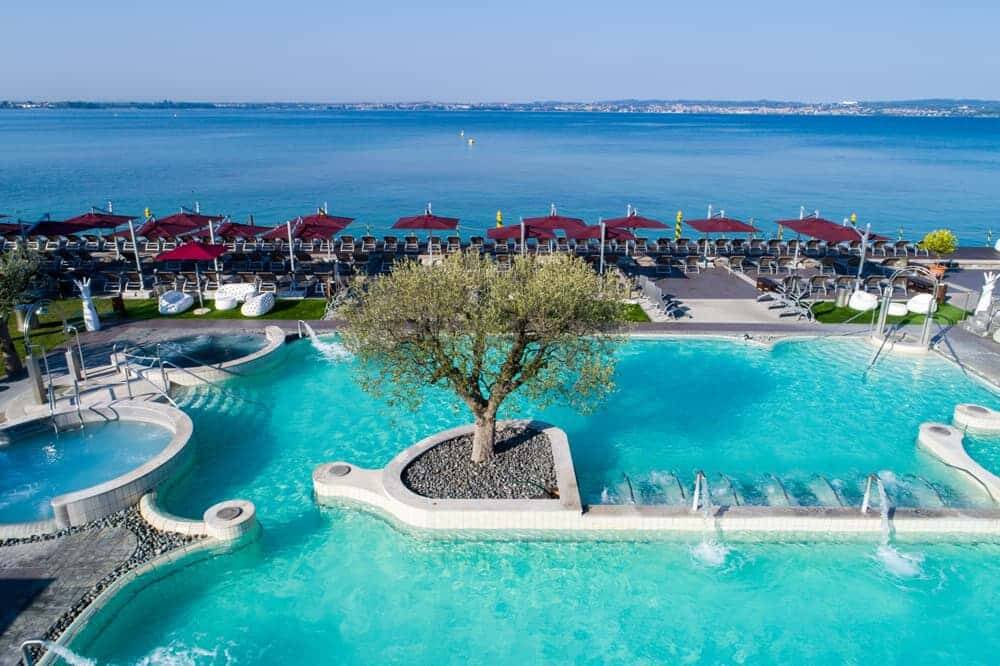 DID YOU KNOW?
Starting from the 1st century BC, the area of the Garda, including what is now Sirmione, became a favorite resort for rich families coming from Verona, the main Roman city in north-eastern Italy. Verona is known all around the world for the romantic story of the two lovers Romeo and Juliet and is home to one of the world largest Roman amphitheaters the Arena where is still running live Opera. Sirmione was a possession of the Republic of Venice from 1405 until 1797 when it was acquired by the Habsburg Empire. It became part of the Kingdom of Italy in 1860. The main historical landmark of Sirmione is the so-called Grottoes of Catullus (Grotte di Catullo), the most striking example of a Roman private edifice discovered in northern Italy. The town is famous for its natural hot springs that are just in the middle of the lake.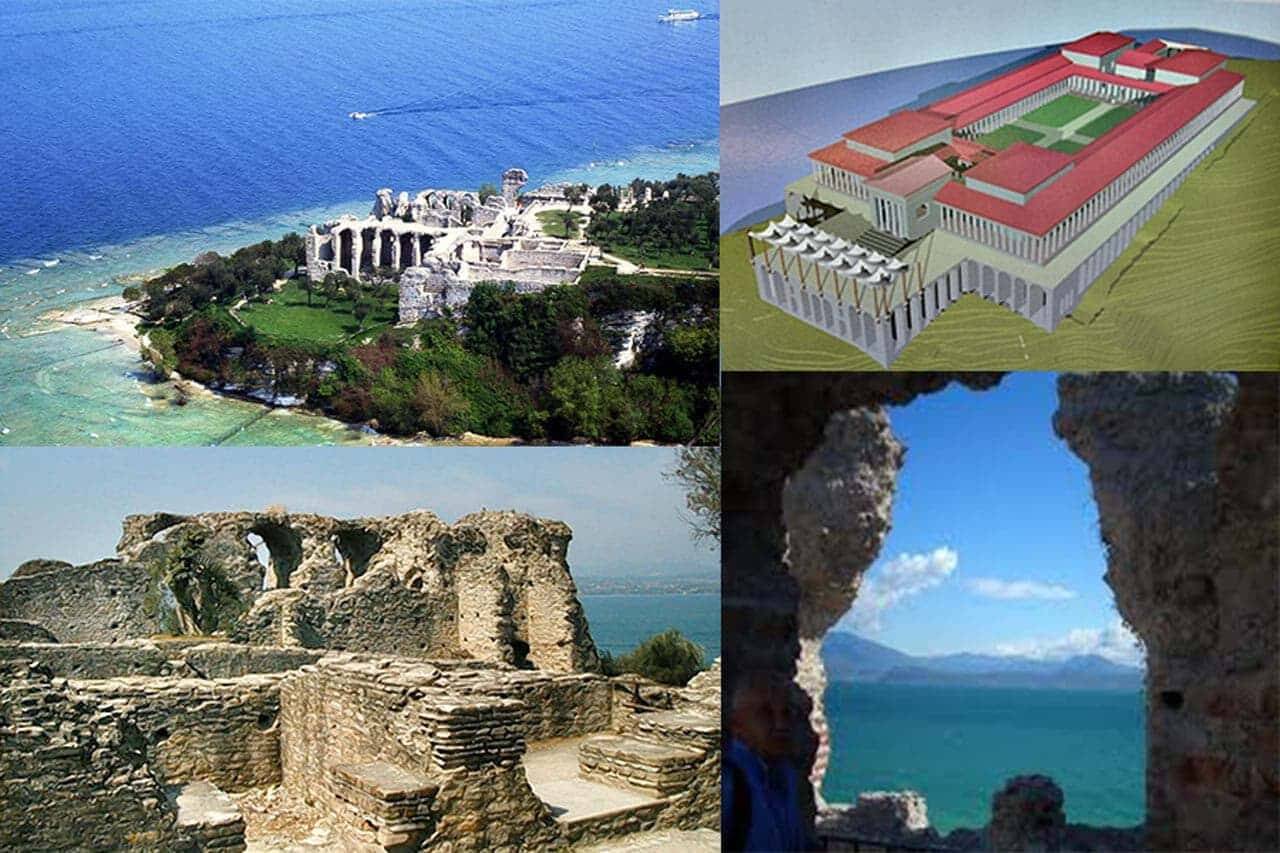 THE ORIGIN OF THE SPA!
Romans invented the SPA a very long time ago! The word SPA comes from the Latin phrase, "Salus Per Aqua," or "health through water," traditionally used to mean a place where the water is believed to have special health-giving properties. This is usually a mineral or hot spring and can include cold water treatments.
But today a SPA can mean much, much more. In fact, the term spa is now applied to any business whose aim is to increase the wellbeing of your mind, body, and soul as long as it includes at least one hydrotherapy treatment.
ACCOMMODATIONS AND MEALS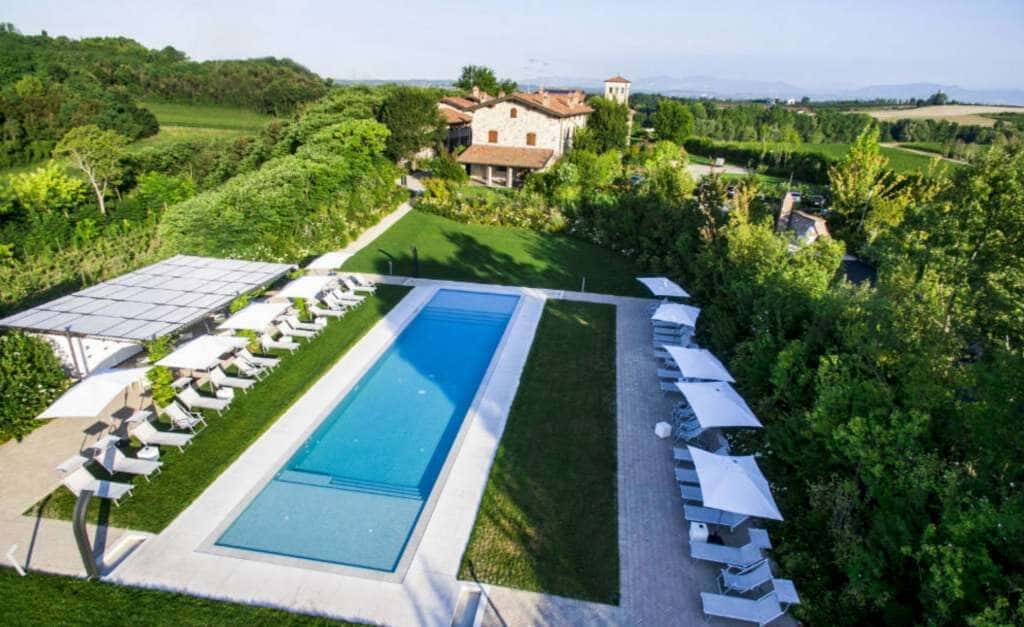 Our retreat takes place in a Relais Relais nestled amidst Morainic hills surrounded by lush vineyards. It is an ideal location for those who enjoy the peacefulness, rural landscapes and multi-colored gardens filled with scents. It is very close to Lake Garda and to the beautiful peninsula of Sirmione.
In the nearby area, plenty of golf courses are available for golf enthusiasts.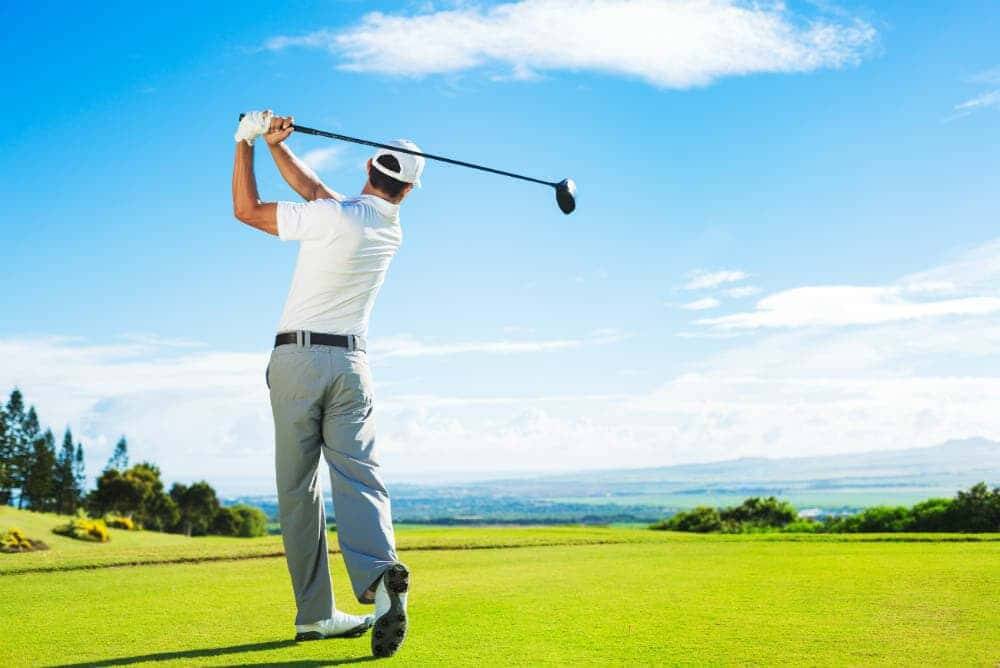 All breakfast and dinners are included, with all the tips included!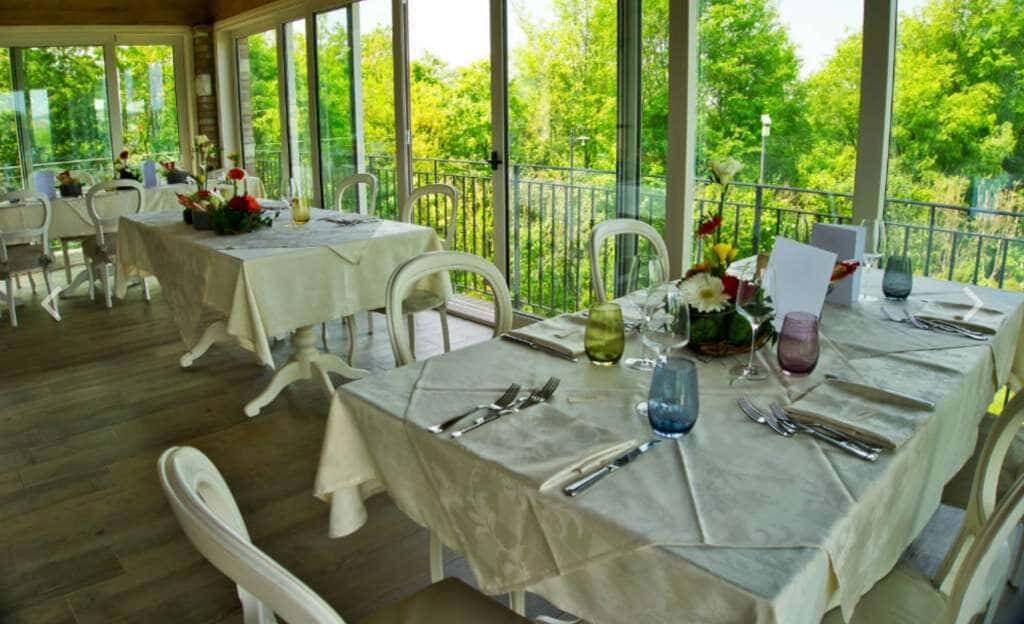 We have scheduled a boat trip on the lake with Prosecco and a rich buffet, a winery tour with cheese, limoncello and wine tasting, followed by a dining experience with wine included in the countryside!

We have available Standard double rooms with a single queen bed, Deluxe double and triple rooms and even Suites. Each room has Wifi, in room safe, complimentary toiletries and satellite TV.
YOUR HOSTS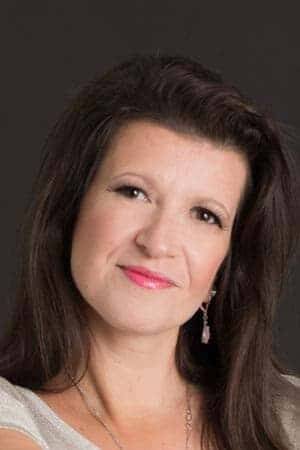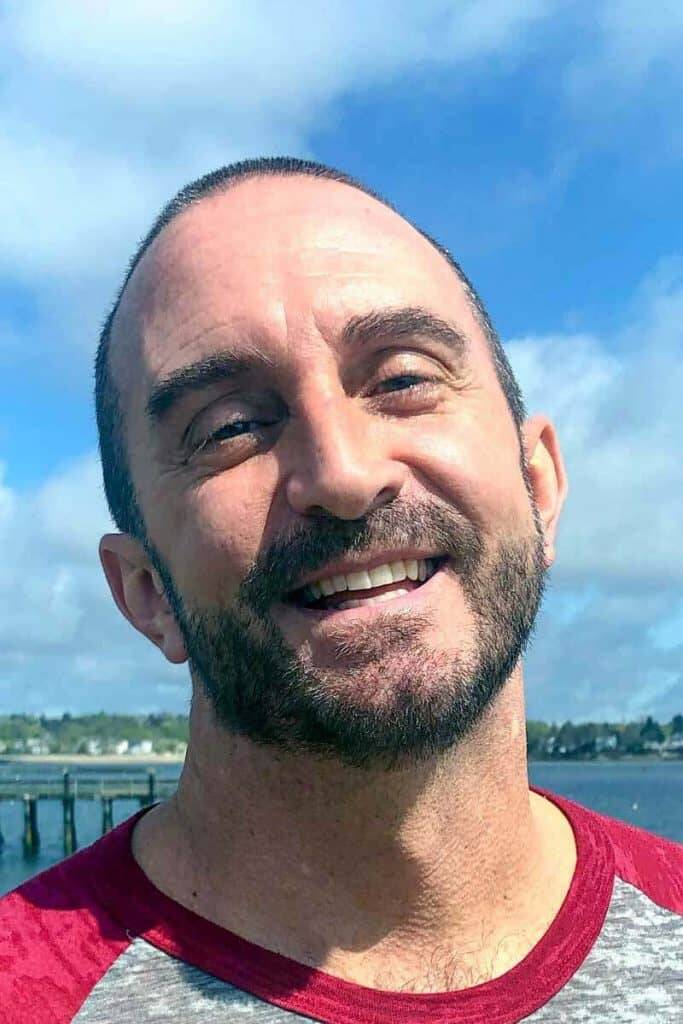 Milena is known as the Voice Guru world-wide. She lives in Boston. She has 30 years of International experience in teaching classes, workshops and retreats all over the world.
She was born in Italy and is the founder of the Inborn Voice Method, the first and only holistic voice training method to realign the inner vibration that keeps us alive with the outer vibration produced by our voice.
She has been featured on CNBC, Elle, Class and other major television shows and newspapers. She has written two books, the first one is already a bestseller in Europe, the second one will be available in the US soon.
She was the first vocal coach awarded Topic Expert by the University Cattolica of the Holy heart in Milano.
Marc St Pierre's passion for yoga shines through his skill as a teacher. Thoughtful, playful and potent are good descriptives for his teaching style.
Marc shares his joy and respect for Yoga teaching internationally, and also at events such as Wanderlust, Yoga Aid Sydney, YogaLand, and Ram Dass's Maui Retreat.
While regarded as a teacher's teacher, Marc is able to guide yoga students of any and all levels. His 20 years experience teaching yoga facilitates deep understanding towards a joyful and radiant practice.
Marc teaches locally and abroad and leads retreats.
INBORNVOICE + YOGA + ACTIVITIES
Twice per day (except for the arrival and departure day) you will retune and realign your voice and practice yoga!

Mylena will take you on a journey to unlock your voice in a truly unique way with the Inborn Voice Method. You will be able to sense the subtle vibration that resides within you and learn how to shift it into a magic day, whenever you want!
Marc will guide you through an experience that will reacquaint you with the essential physical and mental aspect of yourself, including light stretching, breath concentration, and meditation exercises.

There are several incredible excursions in our Sirmione Luxury Wellness Retreat:
PRIVATE BOAT TOUR WITH PROSECCO AND APERITIVO
Private boat tour of Sirmione's Peninsula with a great Italian Aperitivo and Prosecco. The boat tour will take you around the picturesque coastline of Sirmione, viewing ruins of the Roman era Catullo's Villa.
WINE AND GASTRONOMY TOUR
We will take a local winery tour to enjoy wines, cheeses, olive oil, and limoncello. All these products find their origins in this region of Italy, and they taste here like nowhere else! After the tasting, we will continue with a three-course meal and wine at a restaurant close to the rural area near the lake!

FULL DAY HOT SPRINGS ACCESS
WITH MEAL AND SOFT DRINK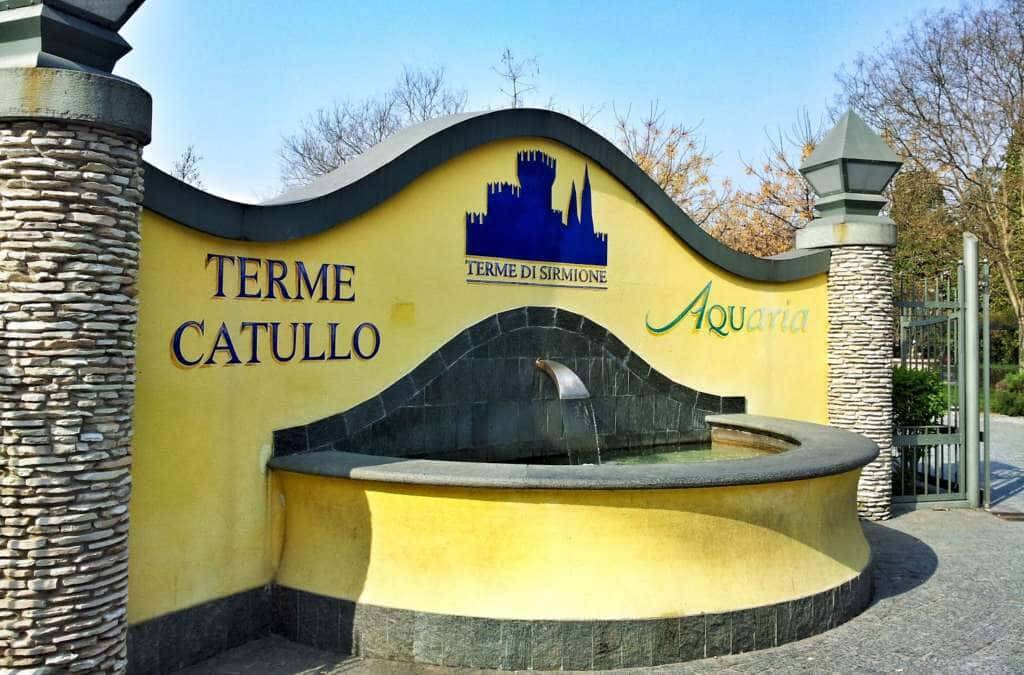 We have included a Full day entrance to Acquaria Hot Springs. Includes a dish of your choice with a soft drink, an Aquaria Thermal Cosmetics body cream of your choice, a package of Acqua di Sirmione and welcome kit. Bathrobe and towel change included.
FROM THE SPRING TO YOU
The water is channeled from the thermal spring through a complex system of protected and insulated stainless steel pipes, which keeps its chemical-physical properties unchanged. Every drop of water that eventually reaches the spring has taken a journey that has lasted over 10,000 years!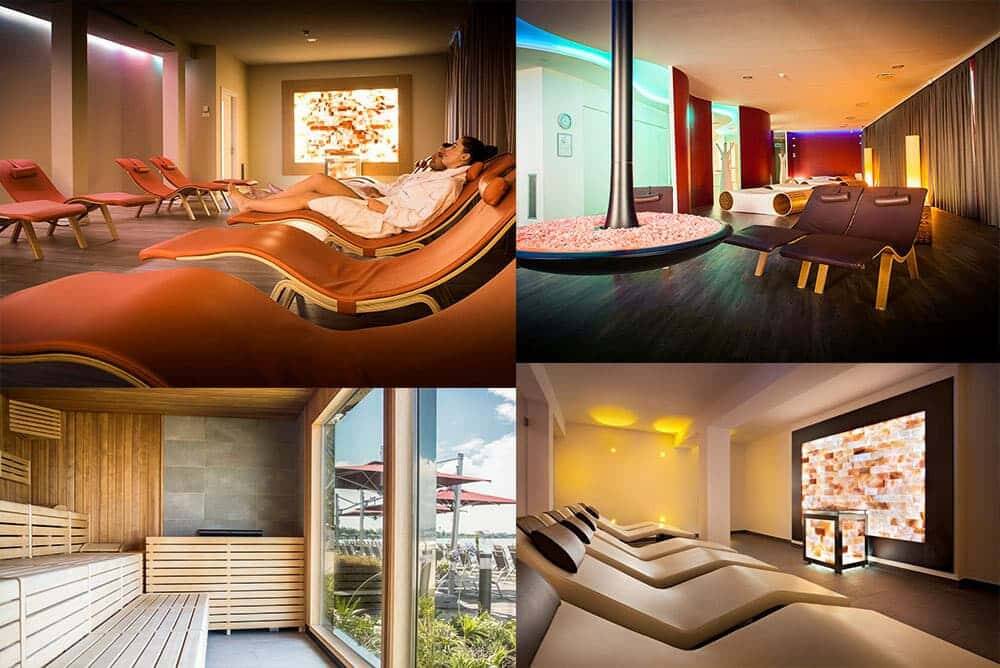 HEALTH BENEFIT OF THE WATER
The sulfurous water with bromide and iodide salts combine bestowing therapeutic actions that affect the whole body and, in particular, the respiratory, osteoarticular, circulatory, cutaneous and gynecological systems.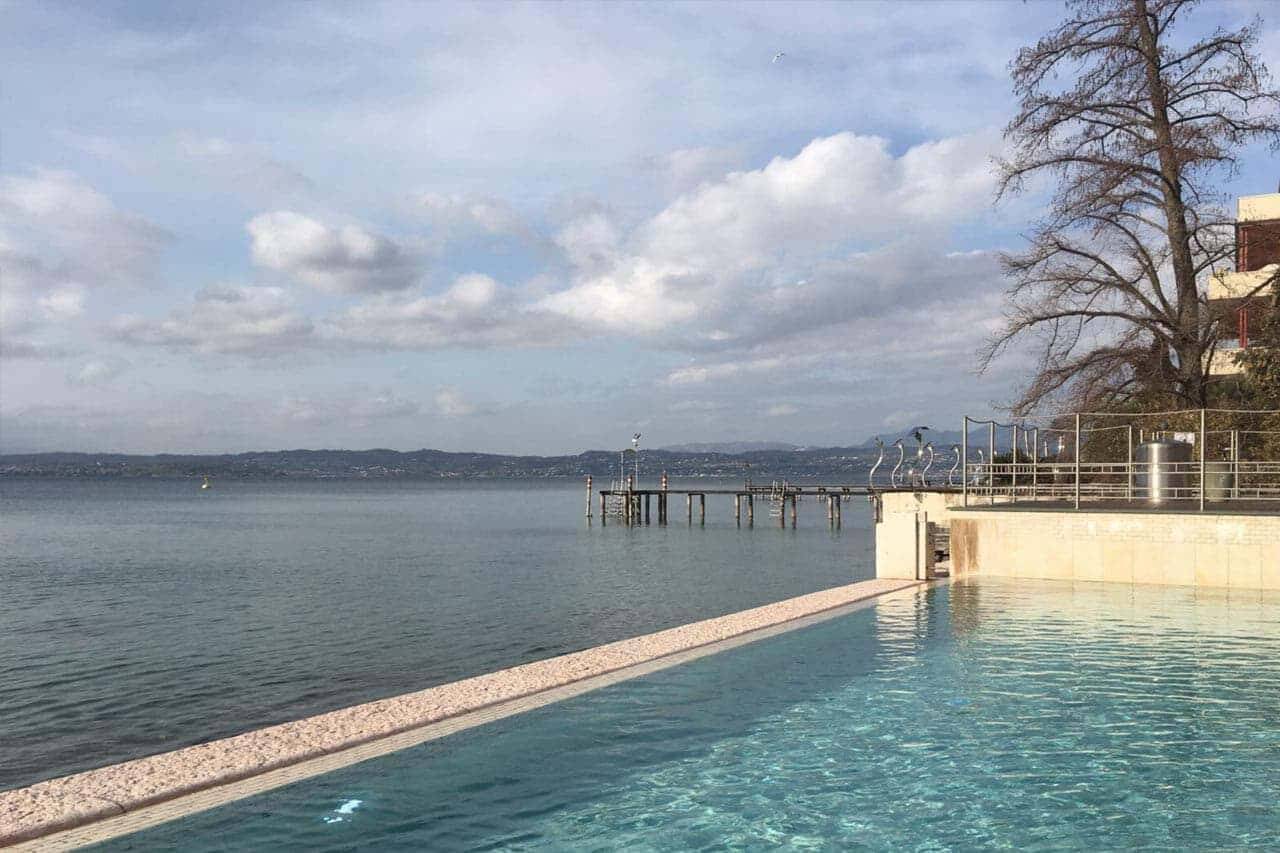 The area of Sirmione offers a lot of activities to enjoy, including walking along the lake shores or hiking, water sports including sailing and diving, horseback riding, climbing, golf, tennis and much more.
PRICING DETAILS
Here's what is included in this wonderful Sirmione Luxury Wellness Retreat:
7 Days 6 Nights accommodation in a Relais
Inborn Voice sessions
Yoga sessions
All Breakfast and dinner
Private boat tour of Sirmione with Prosecco and Aperitivo
Wine and Gastronomy tour with Dinner and wine included
Transportation to/from the relais and Sirmione pedestrian area when required
Transportation to/from Malpensa airport and the hotel
Vegetarian and Vegan option available upon request.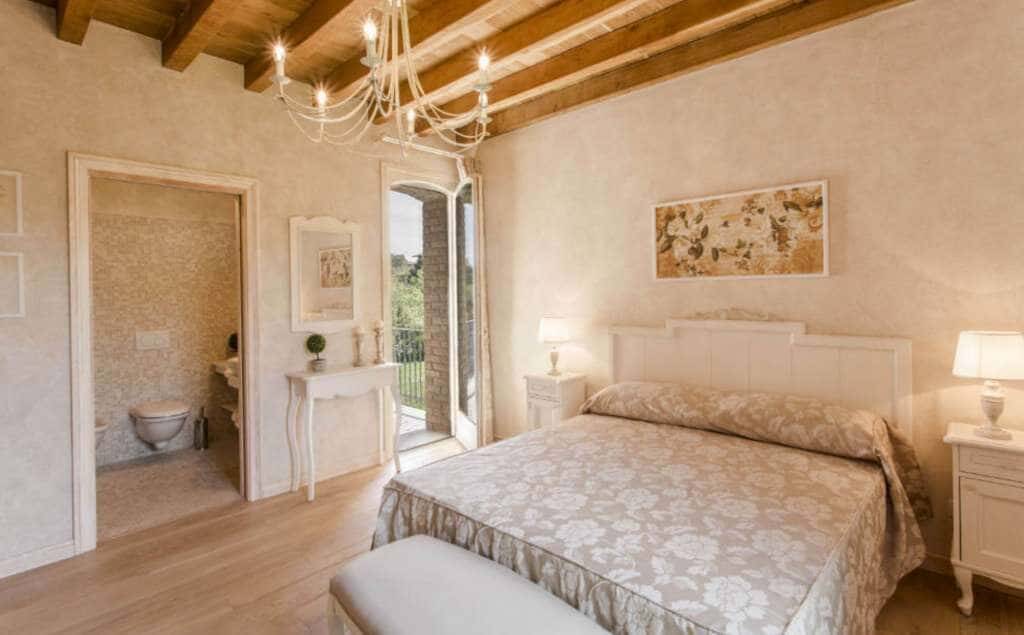 Single room with ensuite bath: starting from 3.249,00$ (2.999.00€)
Shared Double Room with ensuite bath: starting from 2.949,00$ (2.699.00€)
Shared Deluxe Double Room with ensuite bath: starting from 3.149,00$ (2.899.00€)
Shared Deluxe Triple Room with ensuite bath: starting from 3.149,00$ (2.649.00€)
Must reserve with a 25% deposit and pay in full 6 weeks before departure.
We do accept Venmo, Paypal, Credit Card, check and cash.
On September 21 the transfer to Sirmione Area will leave Malpensa around 1PM. On September 27 the transfer from Sirmione Area will arrive at Malpensa around 1PM.

Flights to/from your home and Milan Malpensa Airport are not included.
We suggest you fly Emirates EK206 or Lufthansa LH425.
We can help you in booking the best flight option.
We strongly suggest buying travel insurance.

Please contact us to receive a detailed schedule and retreat policies.
We can arrange for an extended stay in the Relais, for additional day trips like Verona or Venice. Just ask!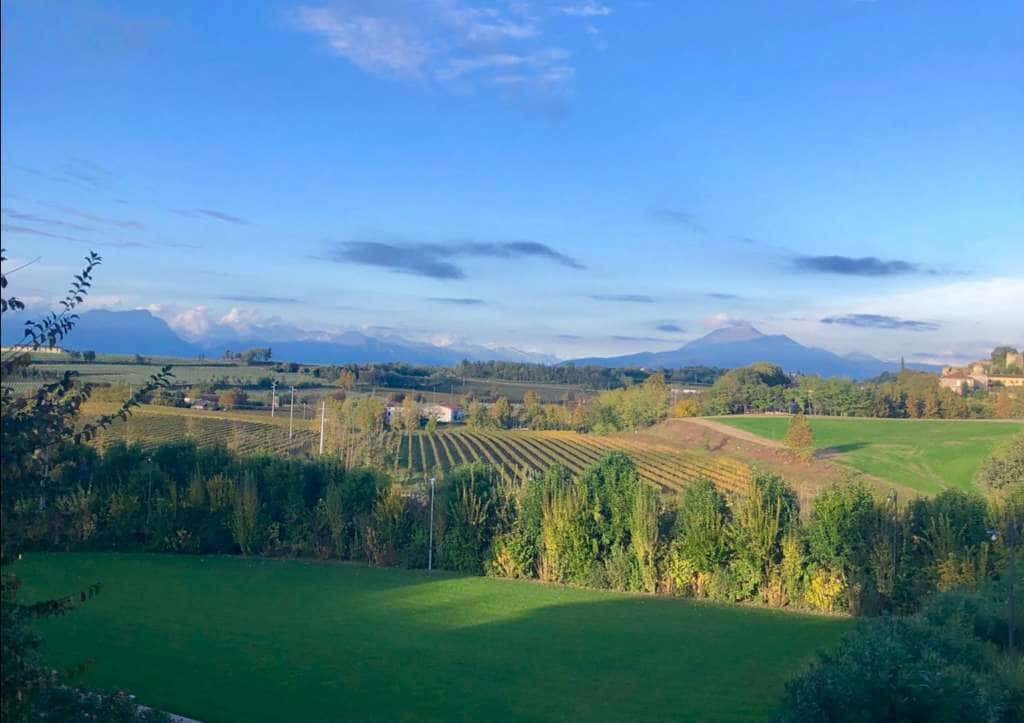 Other Inborn Voice retreat:
Sirmione, Italy
Capri, Italy
Hermanus, South Africa
Marrakech, Morocco
Hakone, Japan
Bali, Indonesia