×
Do you find Mylena Vocal Coach's work fascinating?
You have 5 opportunities to experience it for yourself.
Pick the one you like best:
Work online with her right away! with the easy Online booking system!
Learn how to use the voice for Acting, Voice Over, Business or Social relationship with her training videos over Patreon and YouTube
Take a look at the upcoming Inborn Voice Retreats!
Having her as a lecturer at your private event
Join one of her next Workshops in Milan, Rome, London, Paris or Los Angeles
Read her latest book The Way of the Voice
Contact her today using the form on the right side of each page, or on the
Contact me
page.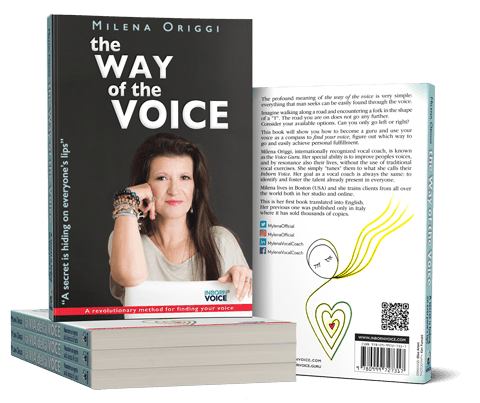 The Way of the Voice
A secret is hiding on everyone's lips
The profound meaning of the Way of the Voice is very simple:
everything that man seeks can be easily found through the voice.
The NEW book by Mylena Vocal Coach!